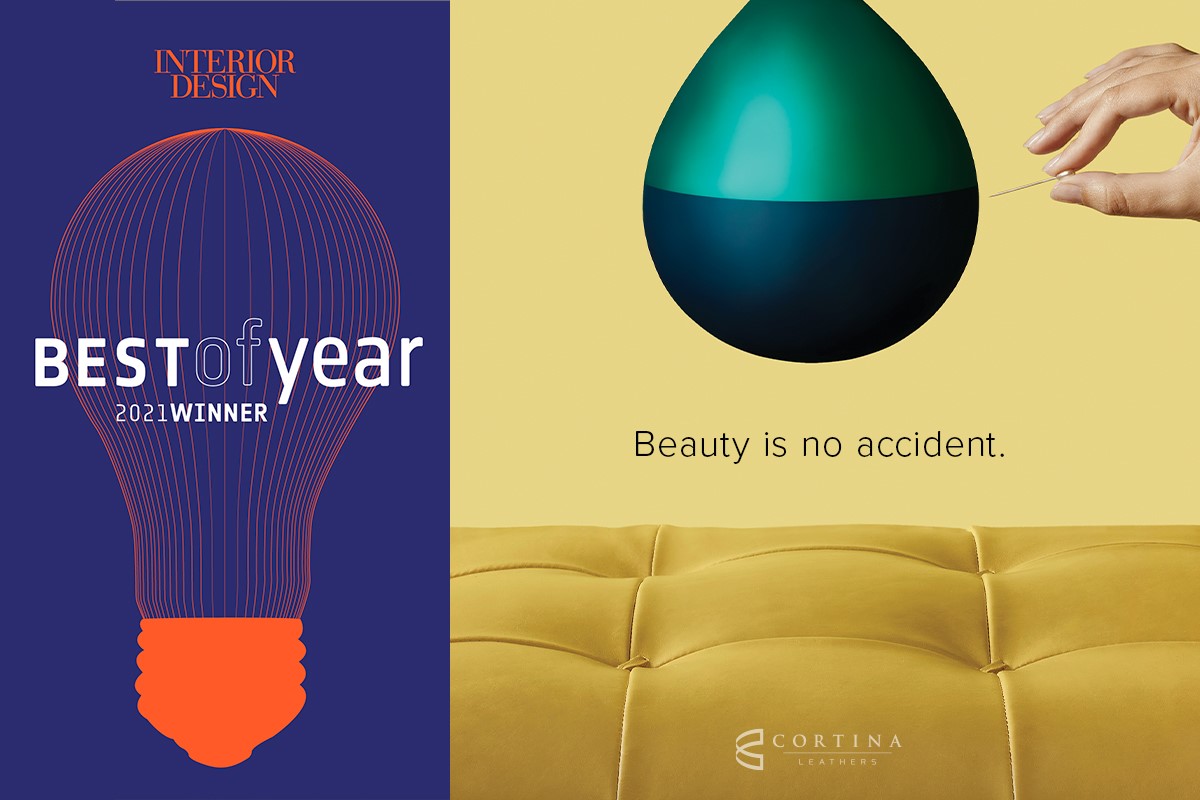 We are proud to announce that Cortina Leathers' ad campaign for the Allora Collection, "Beauty is no accident" is the winner of the 2021 Marketing + Branding Materials Award from Best of Year presented by Interior Design Magazine. The "Beauty is no accident" Campaign was conceptualized by Maiarelli Studio.
With the launch of their newest collection, Allora, Cortina Leathers is upping the ante in quality and design of leather goods across all industries. Allora, designed in collaboration with Virginia Langley and which has a Crypton® finish, can stand up to the best and worst of life's accidents, while still maintaining its truly supple hand, easy clean-ability, and fashionable color offerings. Learn more about Allora here.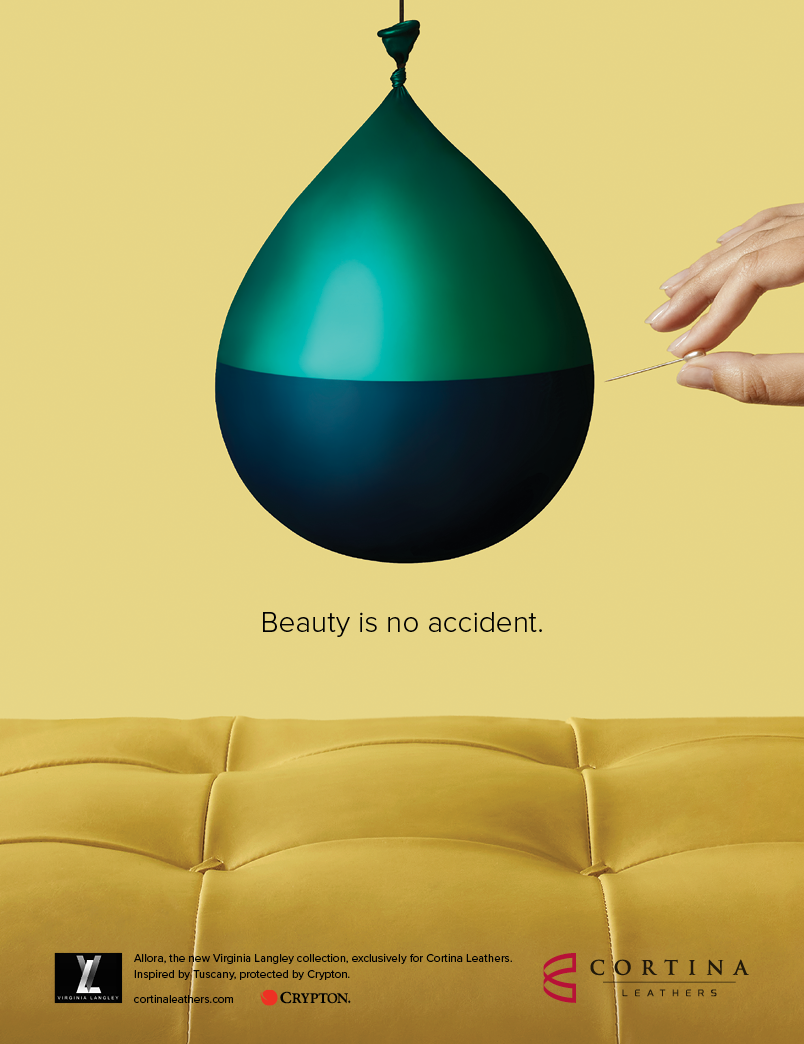 Cortina Leathers President, Jack Prause discusses Cortina Leathers and the creative process behind our new Allora collection in the November issue of Hospitality Design Magazine.
From the November issue of Luxe Magazine, interior designer Jean Liu used our Allora leathers for inspiration in her "warm embrace" mood board. Featuring Phantom Grey, Moon Walk and Southern Alps these neutral colored leathers are not only beautiful but cleanable thanks to a Crypton performance finish.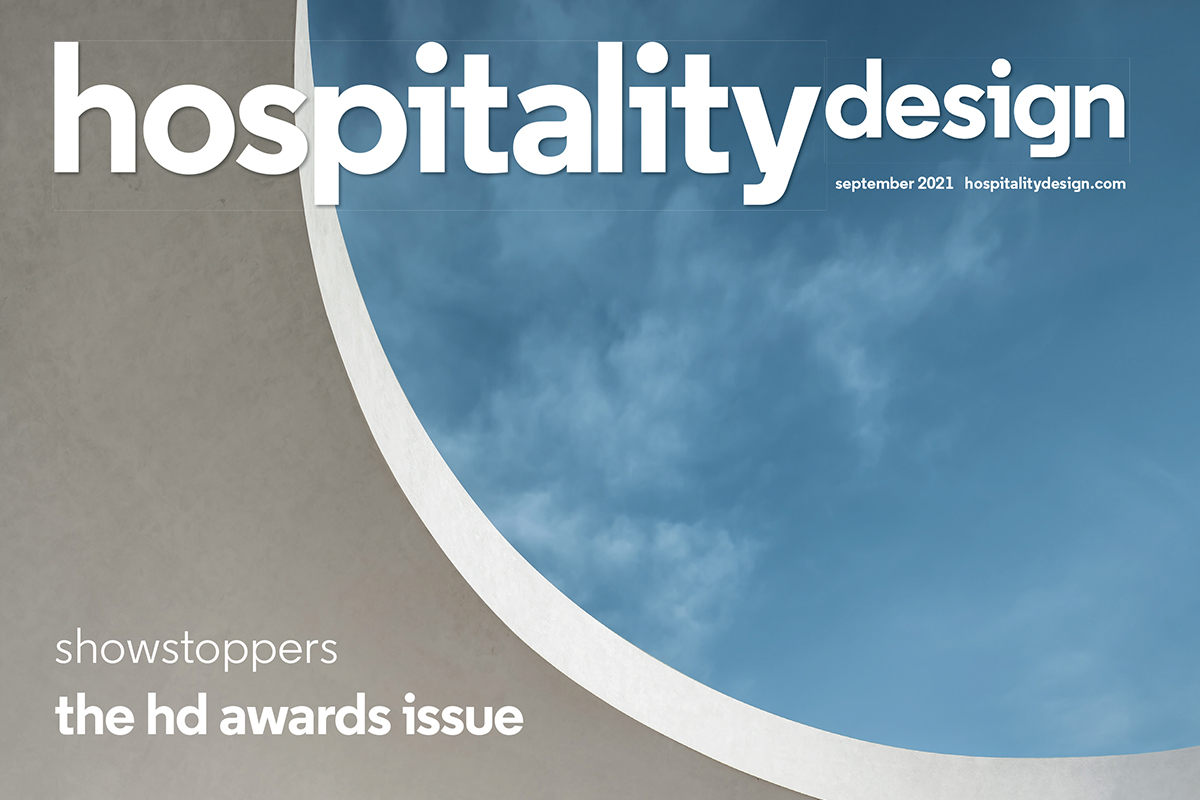 The September 2021 issue of Hospitality Design Magazine featured our new performance leather, Allora, inspired by Tuscany and protected by Crypton. Available in 13 colors, Allora features a unique and on-trend color palette designed by Virginia Langley for Cortina Leathers.
The April issue of Hospitality Design magazine featured the Cortina Silicone Fabrics collection with a spotlight on sustainability.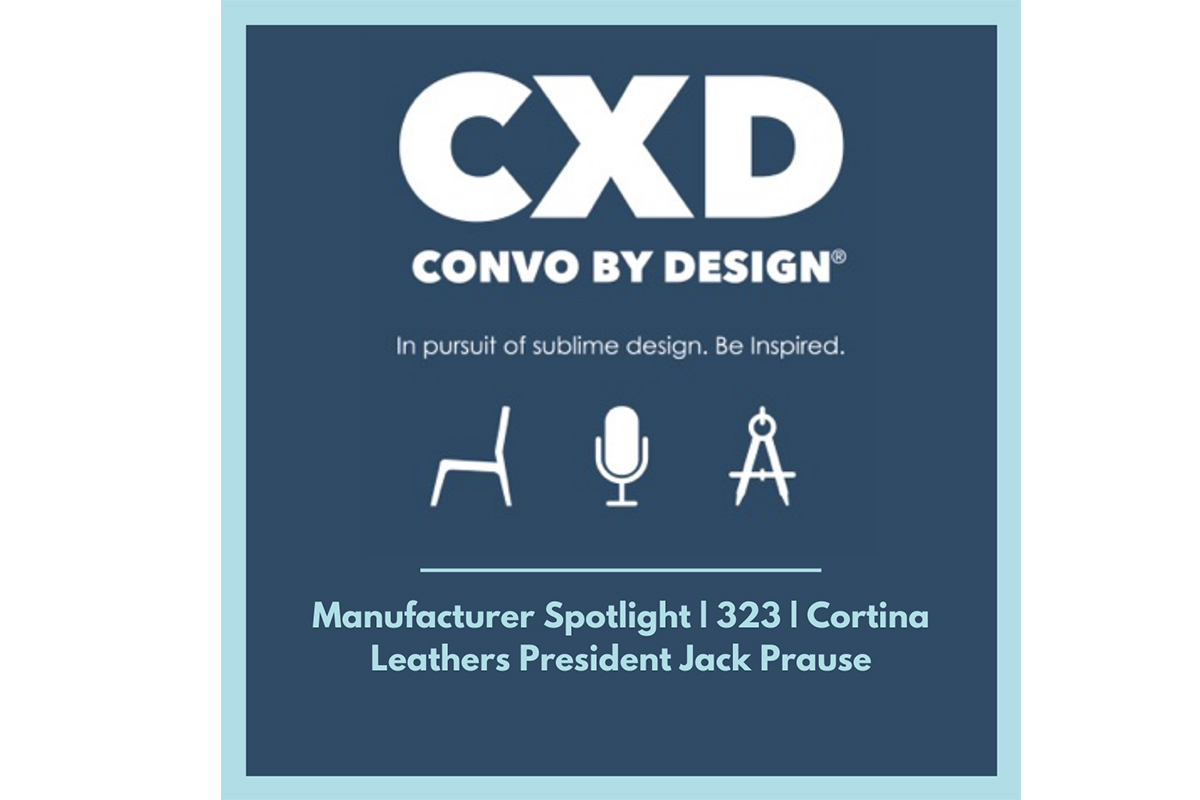 If you haven't listened already, now is your chance to hear Cortina Leathers President Jack Prause share his perspective on the challenges facing our industry.
Designers today are challenged by a global supply chain and bottlenecks caused by, of course the pandemic shut down, increased traffic at many of the world's ports but let's not forget that Brexit and a US led trade war from four years ago still affects the marketplace today.
Rarely do you get this perspective from the very top about these issues and many others facing industry product partners. Join host Josh Cooperman as we shed some light on these issues and many others along with a manufacturer profile on Cortina Leathers and the man at the top, Jack Prause.
The December 2020 issue of Hospitality Design Magazine put a spotlight on our new performance leather, Cuyahoga protected with Crypton. Available in 13 colors, Cuyahoga features a soft hand with a unique two-tone effect and offers exceptional cleanability and stain resistance.