Articles by:
Cortina Leathers
Eccelente! Cortina Leathers is incredibly honored that Allora, our newest leather collection, was chosen as a finalist in Hospitality Design's 18th annual awards for design excellence in the Textiles + Fabrics category. We had an amazing evening in New York on June 7th celebrating at the awards ceremony with many extraordinary finalists from around the world. Thank you to Hospitality Design and all the judges for recognizing a natural leather as one of the best textiles and especially for choosing Allora, an exceptional Italian leather which exudes both beauty and performance. This honor was only possible due to Virginia Langley's inspiring design and gorgeous color story, and we are grateful for the team at Crypton® for our enduring 14-year partnership. Together we have proven that beauty is no accident.
Jack Prause, President of Cortina Leathers, says, "We are thrilled that the judges at Hospitality Design recognized the uniqueness of Allora, a modern, elegant and high-performance leather suitable for interiors everywhere."
Allora, inspired by Tuscany, protected by Crypton®
Visit cortinaleathers.com/resources/find-a-rep/ to find a Cortina Leathers representative near you.
See Allora in HD Magazine: https://www.nxtbook.com/emerald/hd/202206/index.php#/p/58
We are pleased to announce our popular Brandenburg and Issimo leathers now come standard with a Crypton protective topcoat at no additional charge. The mark of Crypton ensures stain, water and bacterial protection, plus bleach cleanability without compromising the authenticity of the hide.
Brandenburg
Brandenburg's velvety softness now comes standard with Crypton. The finest South German hides create this soft, full grain leather with a natural pebble texture. Quality you can feel, and now-thanks to Crypton-completely disinfect. Brandenburg is available in 40 colors.
Issimo
Imported from Italy, Issimo is luxe, full grain and now protected by Crypton. Outstanding in its richness, color and feel with a glossy sheen that adds a contemporary sensibility. A perfect choice when luxury plus cleanibility is required. Issimo is available in 15 colors.
We are pleased to announce that Cortina Leathers can now be found at the McGannon Showrooms in Dallas. Stop by to see our full residential offering including Cortina Leathers protected by Crypton (link)
McGannon Showrooms
1617 Hi Line Drive #700
Dallas, TX 75201
info@mcgs.com / 214-748-1828
Wright Enterprises has been servicing manufacturers and distributors in the 11 western states and western Canada since 1980. They sell products that service the Automotive Aftermarket, Marine, Contract and Accessories markets. In 1996, Karen Robison joined her father in the business, taking over in 2013 when he retired.
Karen has gained a wide knowledge base working with many different industries over the years. Her duties include sales and product development, with a goal of increasing market share. Karen's favorite part of doing business is having the opportunity to help make her customers successful and working
hard to meet their needs. Contact Karen for product presentations, virtual presentations, and sample delivery.
karen@wrightreps.com / 562-493-3793
Cortina Leathers welcomes Tina Carrillo as A&D Territory Sales Manager for Southern California and Nevada. Tina brings with her over 5 years of experience servicing the architectural and design community. Her extensive design background allows her to assist designers and specifiers in finding the perfect solution for every project. In her free time Tina loves to support the industry through volunteering for IIDA and producing their annual Haunt Couture social. Contact Tina for product presentations, virtual presentations, and sample delivery.
Biophilia means the connection between us and the natural world and how this connection influences and contributes towards health and productivity for us in both home and the workplace.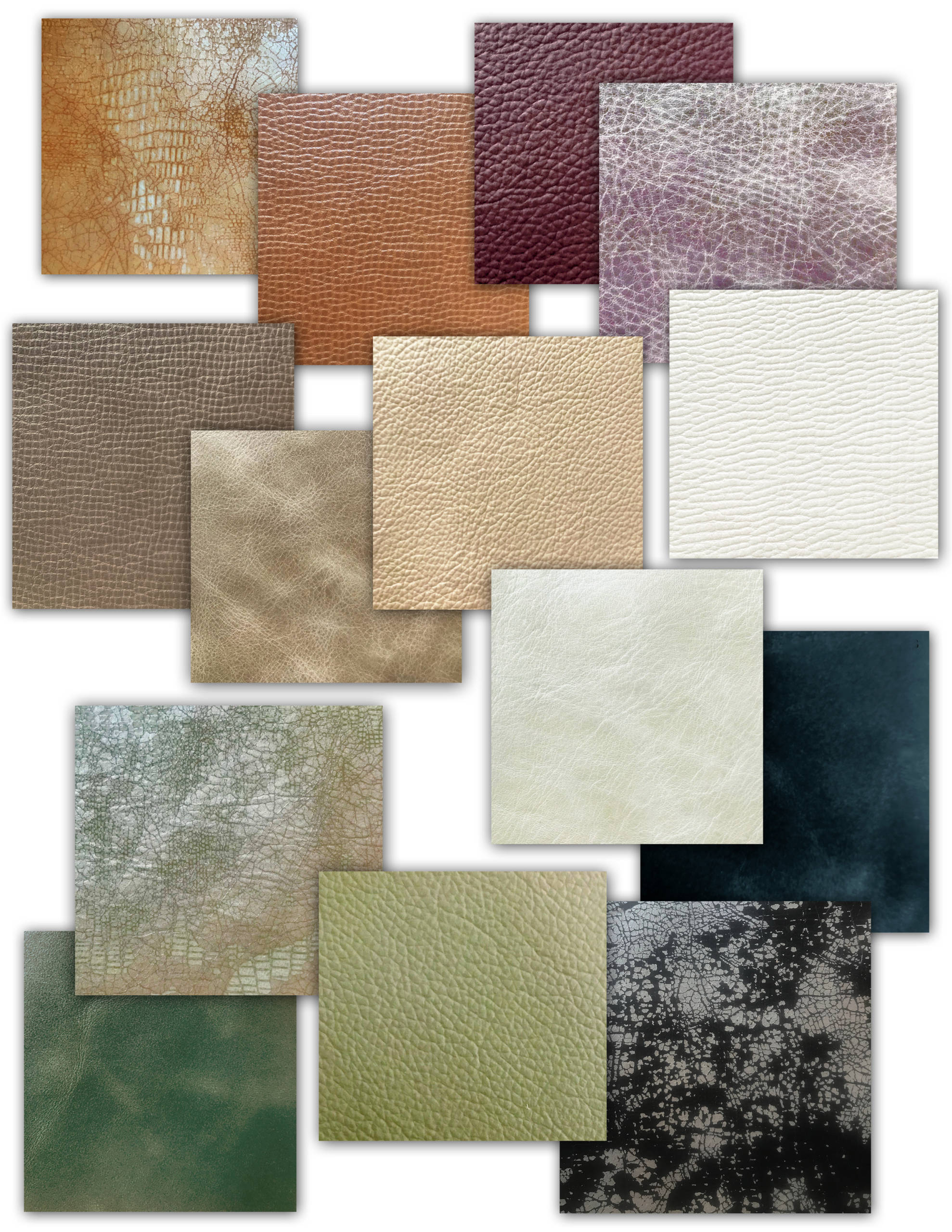 Leather is a perfect product for biophilic design, being completely natural to the environment and our health. It is long lasting and  has a remarkable quality that holds a distinctive class of superiority.
Biophilic design is a consciousness toward incorporating the natural world into our technologically advanced world. This trend helps connect mankind to their inherent attachment with nature and the well-being received when working in these more natural and organic filled environments that combine both nature and technology in our contemporary lifestyles. Applications of organics, light, air, land, water and plants are reflected in interiors to fulfill the needed connection to have nature as part of our daily life.
These leathers selected from Cortina's collections beautifully represent nature in color and textures. Each supports biophilic design in a unique way- from luminescent hues and pure textural dimension, to natural grain and exquisite quality.