We were thrilled to see Hirsch Bender and Associates choose our beautiful Rustico leather for the newly designed Elusa Winery, featured in the Feb/March issue of Interiors Magazine.
From the November issue of Luxe Magazine, interior designer Jean Liu used our Allora leathers for inspiration in her "warm embrace" mood board. Featuring Phantom Grey, Moon Walk and Southern Alps these neutral colored leathers are not only beautiful but cleanable thanks to a Crypton performance finish.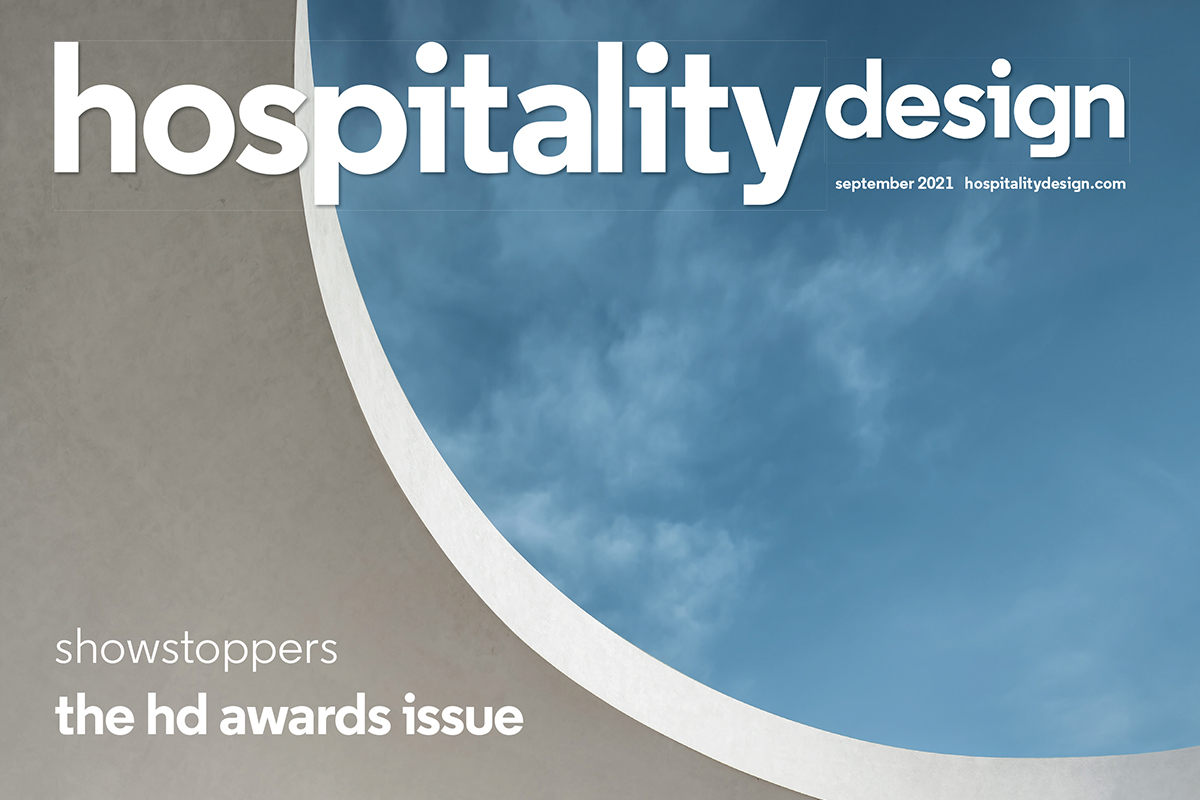 The September 2021 issue of Hospitality Design Magazine featured our new performance leather, Allora, inspired by Tuscany and protected by Crypton. Available in 13 colors, Allora features a unique and on-trend color palette designed by Virginia Langley for Cortina Leathers.
Want proof that more is indeed more? This is it. Cortina's Maximalism leather assortment is an exuberant celebration of design possibilities.
Curated by renowned designer Virginia Langley, the bold leathers play with color, mix patterns, and tempt with texture. In all spaces—classical, contemporary, transitional, and beyond—the trend works. Layer old and new, accent with bold artwork, mix culture cues creatively, add in luxe leather, and refuse to hold back. The result is a chic expression of what it means to live adventurously. Explore every option, and infuse your next look with the unabashed attitude of Maximalism. Available at a moment's notice only from Cortina Leathers.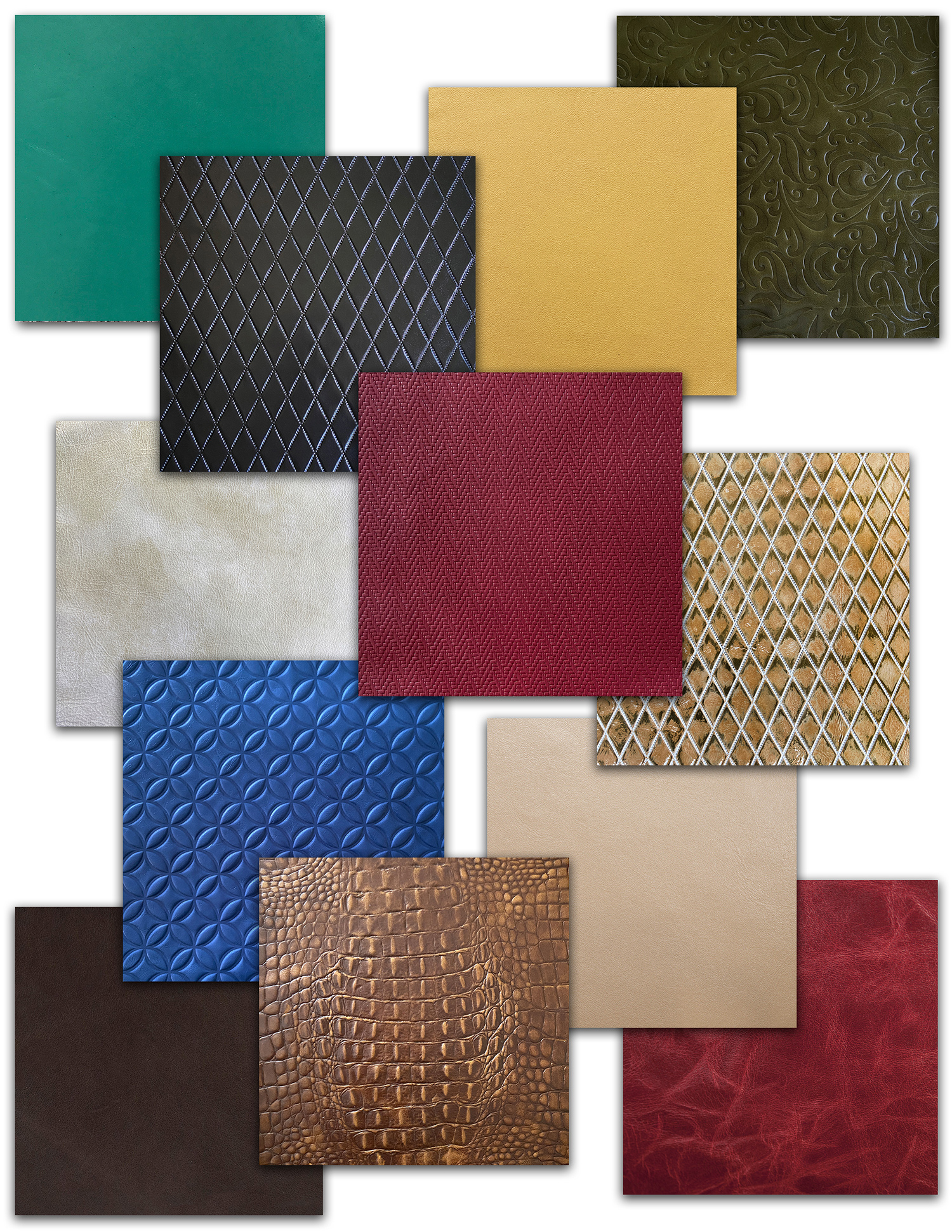 Although I am originally British, I consider America my home. I have fallen in love with the American lifestyle, especially with my Quarter Horses which are a big part of my life and influence my creativity deeply.
The fact that I am always outdoors & surrounded by nature when I'm with them is a huge attraction. Their vivacious spirits are captivating & awaken ones soul to see the beauty & grace in all God's creations.
When you are working with horses, it is similar to designing ... you have to be present, in the now. When you are, then you are more aware. Your senses awaken too. You notice colors more vividly & you feel textures more sensually. You are suddenly more connected too. This is the beauty of nature. Leathers, being all natural, harmonize with our senses & the textures & the feel of these finishes, the vibrancy of the colors are all part of a natural environment for us to use in our home & work places. The durability of western saddles & bridles that last a lifetime are a testimony to the longevity, as well as the sustainability of these incredible materials ... leather.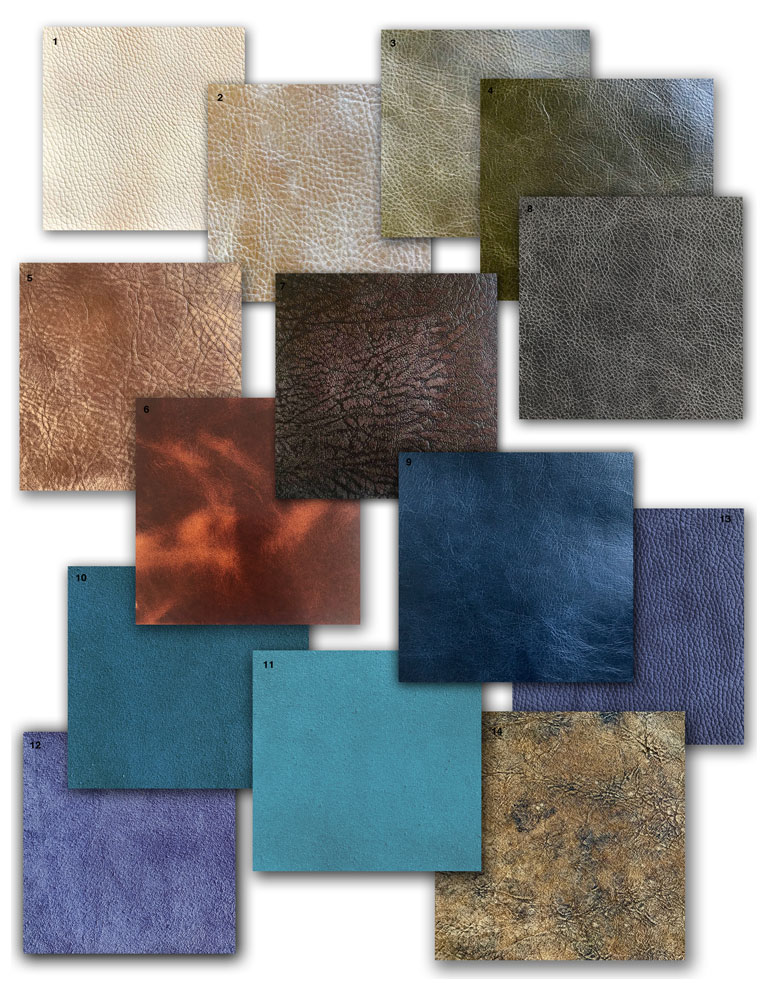 Leathers For Contemporary Western:
Biophilia means the connection between us and the natural world and how this connection influences and contributes towards health and productivity for us in both home and the workplace.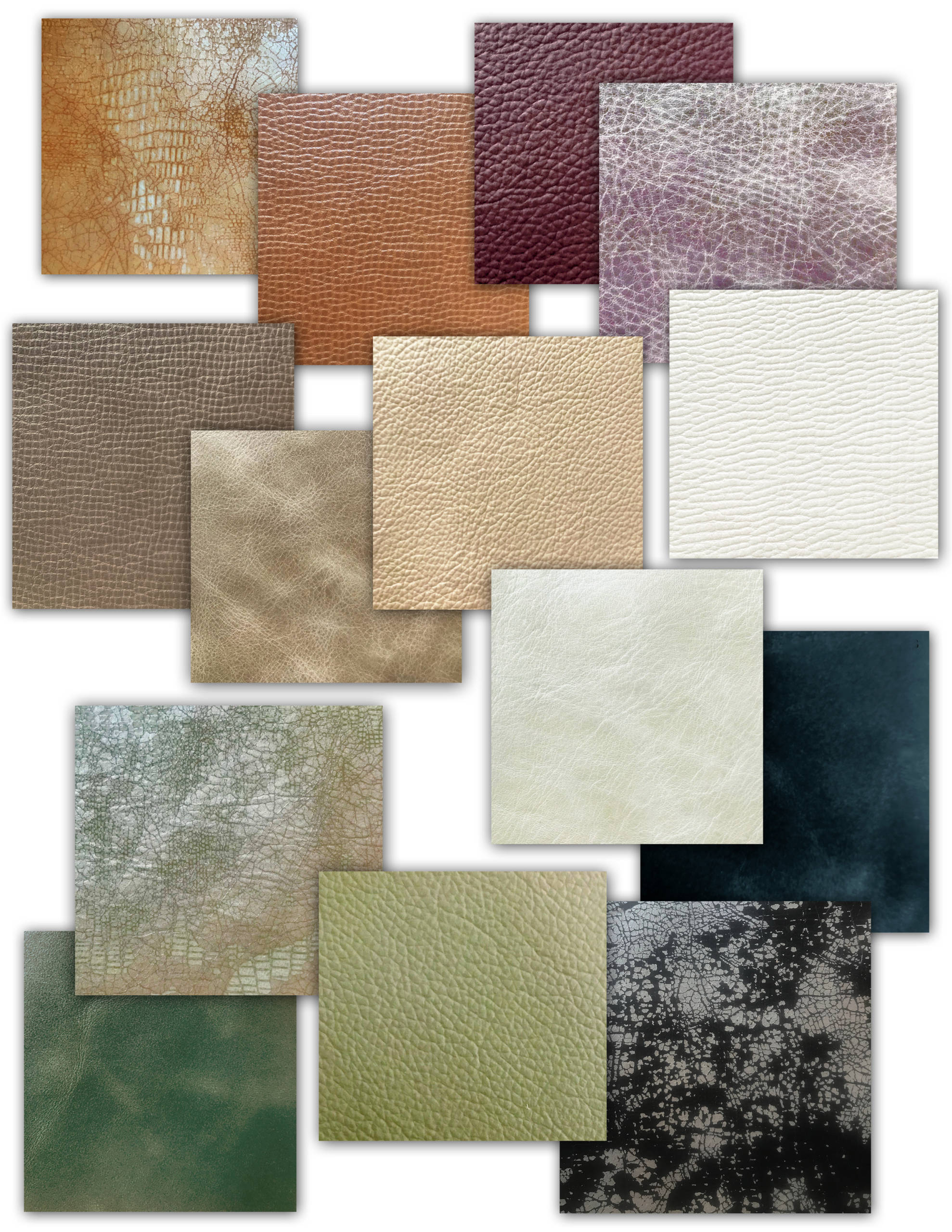 Leather is a perfect product for biophilic design, being completely natural to the environment and our health. It is long lasting and  has a remarkable quality that holds a distinctive class of superiority.
Biophilic design is a consciousness toward incorporating the natural world into our technologically advanced world. This trend helps connect mankind to their inherent attachment with nature and the well-being received when working in these more natural and organic filled environments that combine both nature and technology in our contemporary lifestyles. Applications of organics, light, air, land, water and plants are reflected in interiors to fulfill the needed connection to have nature as part of our daily life.
These leathers selected from Cortina's collections beautifully represent nature in color and textures. Each supports biophilic design in a unique way- from luminescent hues and pure textural dimension, to natural grain and exquisite quality.